Dental Implants Provided in Westminster, CO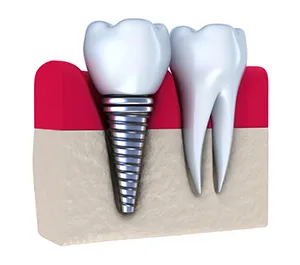 Millions of Americans are missing at least one permanent tooth. If tooth loss has happened to you, it's important that you understand your options so you can restore your smile with the best restoration to fit your needs. Dental implants have offered our patients here in Westminster, CO a way to replace missing teeth with beautiful, durable and lifelong artificial teeth that are made to look and feel like the real thing.
Our team of highly skilled dental professionals and friendly, caring staff ensure that every time you come through our doors, whether it's for cleanings or a dental implant, that you get the personalized care you deserve. That is our guarantee as your dentists! Dental implants have become one of the most effective ways for our dentists to replace missing teeth because once they are complete, they can last the rest of your life.

A dental implant is a titanium post that naturally fuses together with the jawbone to take the place of your missing tooth's roots. Once the implant and jawbone become fully integrated this restore is permanent. From there, this metal post can support a simple dental crown (if you are replacing one tooth), a bridge or even a full set of dentures.

Dental implants may be right for you if,
You are missing one or more permanent teeth
You are in good health
You aren't dealing with untreated health problems (e.g. high blood pressure; diabetes)
You have a healthy, strong immune system
You're a non-smoker
You aren't pregnant or planning to become pregnant during your treatment
You are dedicated to maintaining good oral hygiene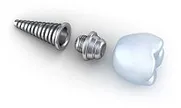 Another reason people are turning to dental implants to replace missing teeth is because they don't require unique or specialized care. Implants can be treated just like a real tooth, brushing and flossing them in the same way you do your natural teeth. It's important that you are brushing twice a day and flossing daily to maintain good oral hygiene.

If you are looking to get beautiful dental implants from a trusted provider here in Westminster, CO, then it's time to turn to the cosmetic and restorative dental team of Sedona Dental.
Do you think Dental Implants may be right for you?
Then call Sedona Dental in Westminster, CO office today at (303) 452-3982!